John Shawcross, police clerk, and James Murray, special constable, beaten up at White Moss.
Loyalists assemble at Police office to prepare statements of alarm.
Town surveyor clears ground of stones.
Magistrates gather at Star Inn, Deansgate.
By 11am Magistrates move to Mr Buxton's House, Mount St.
First demonstrators start to arrive on St Peter's Field. Some shops in town centre close.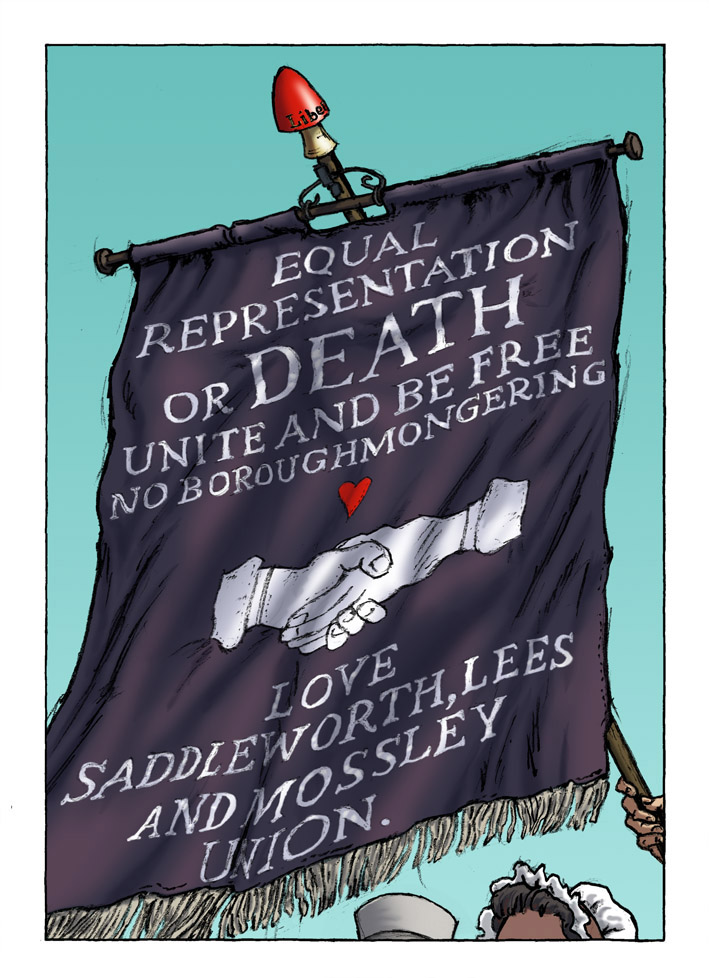 2-300 special constables arrive and form double line between hustings and magistrates' house.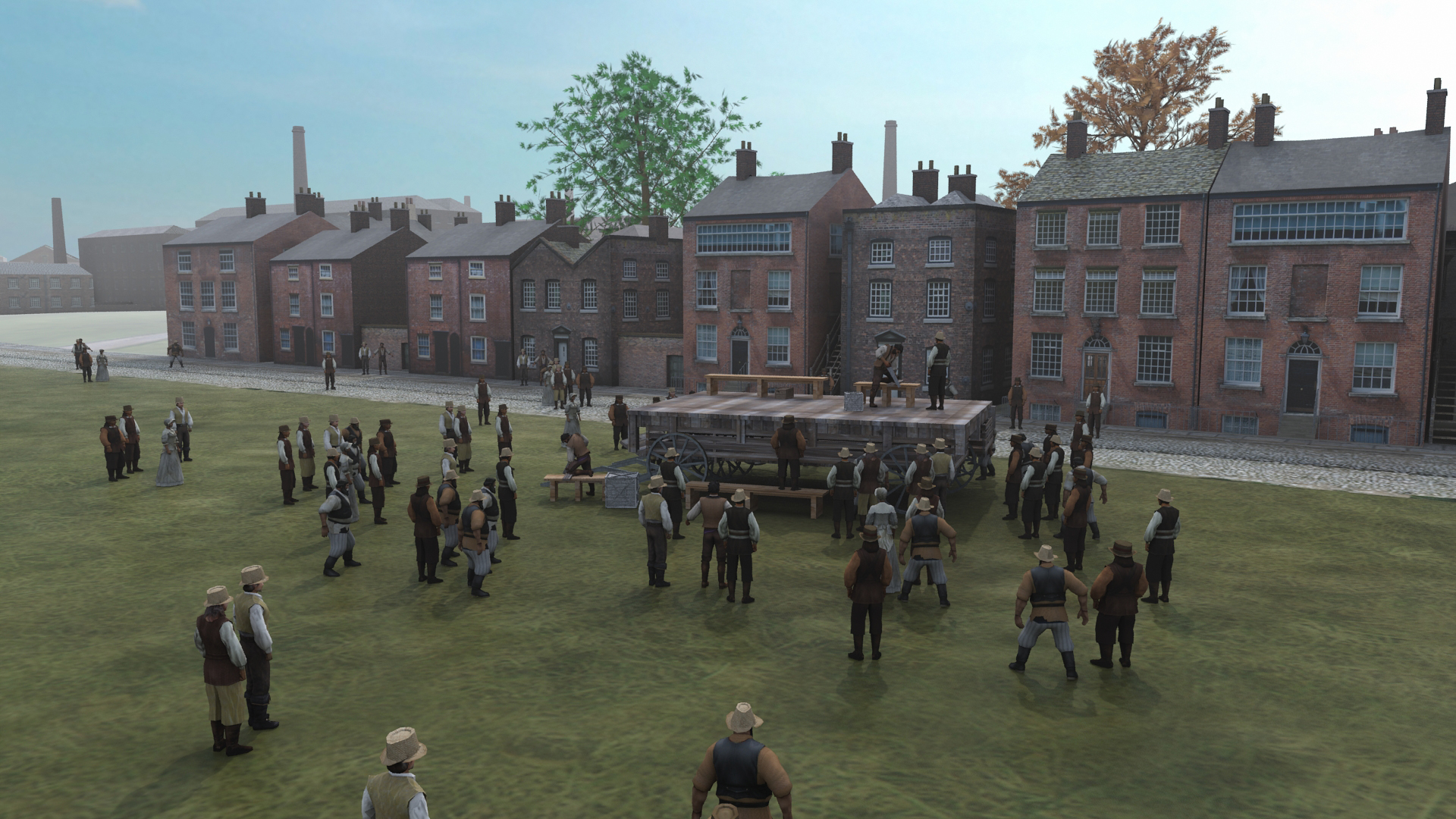 Stockport and Ashton marches arrive.
Jones, Wilde & Swift urge them to peace and good order. Arrange ranks of men in a circle to protect the platform.
Saddleworth, Lees & Mossley, & Oldham marches arrive.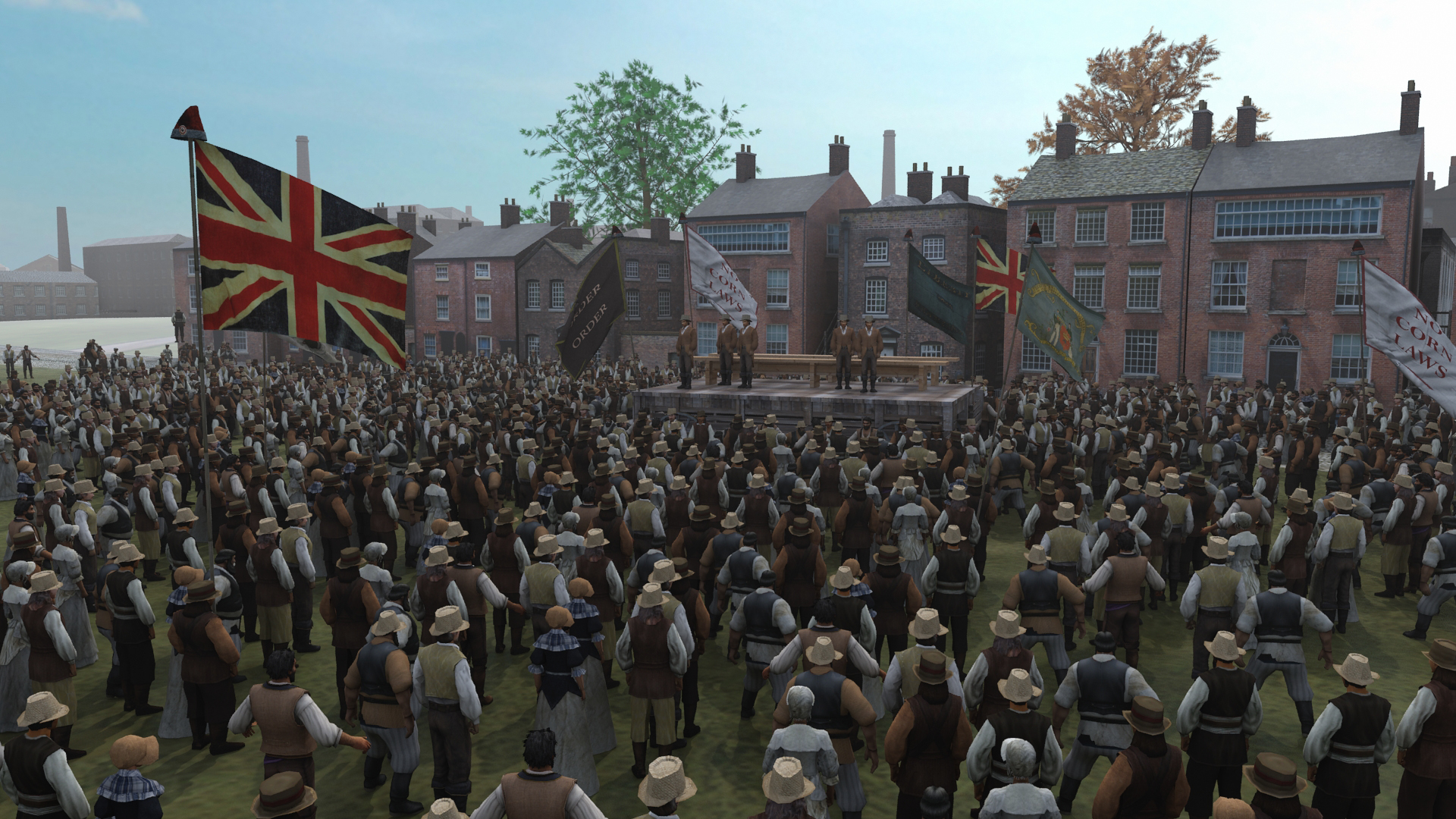 Over 50 local gentlemen visit magistrates to give sworn testimony of their alarm at the marches and meeting.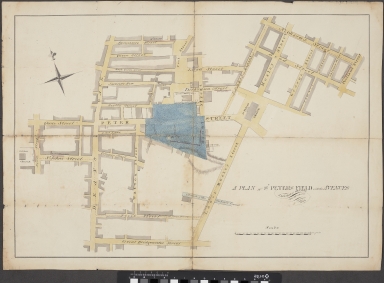 Rochdale, Heywood & Middleton march arrives.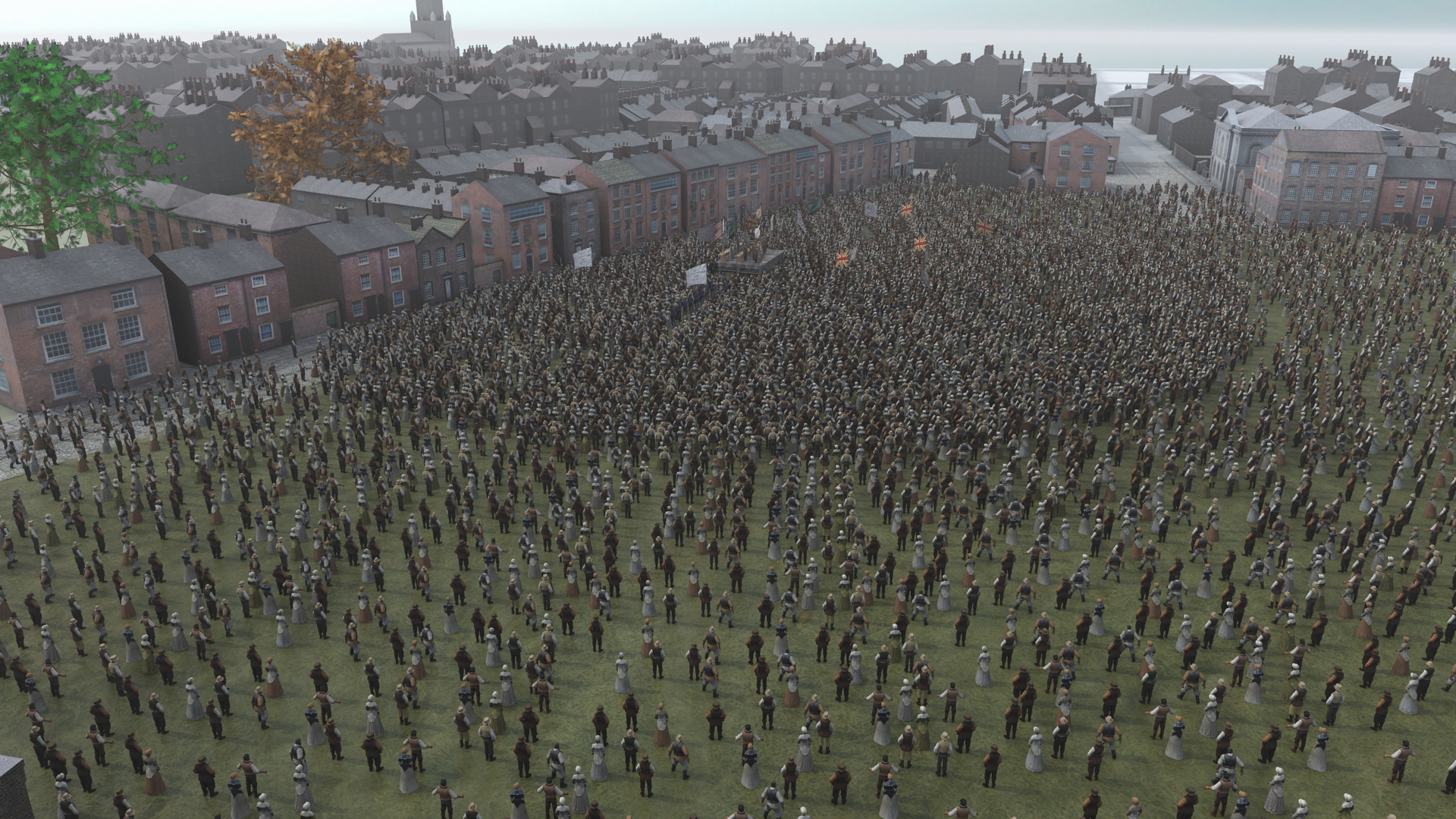 Hunt's procession passes Exchange.
Hulton sends separate requests for military support to Manchester and Salford Yeomanry in Portland St and Lieutenant-Colonel L'Estrange in Byrom Street. Hunt begins speech. Infantry moved forward to Dickinson Street, blocking exit towards town centre. The magistrates claim the Riot Act is read, but no independent witness saw or heard it.
Captured flag displayed in window of Tate's grocer's shop, New Cross, provoking riot. Troops arrive and repeatedly charge to disperse crowd.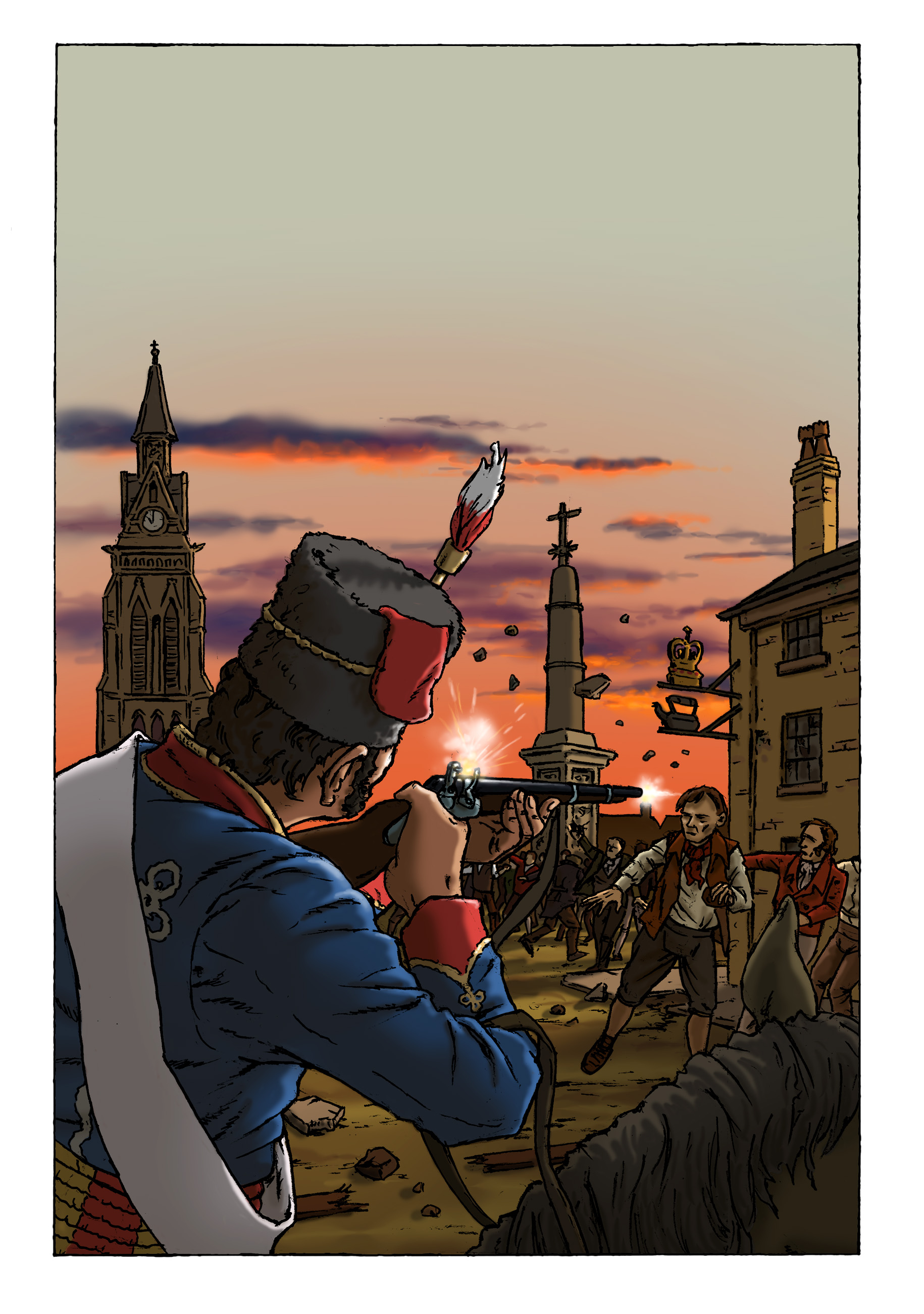 Cavalry attack workers leaving Murray's mill, Ancoats.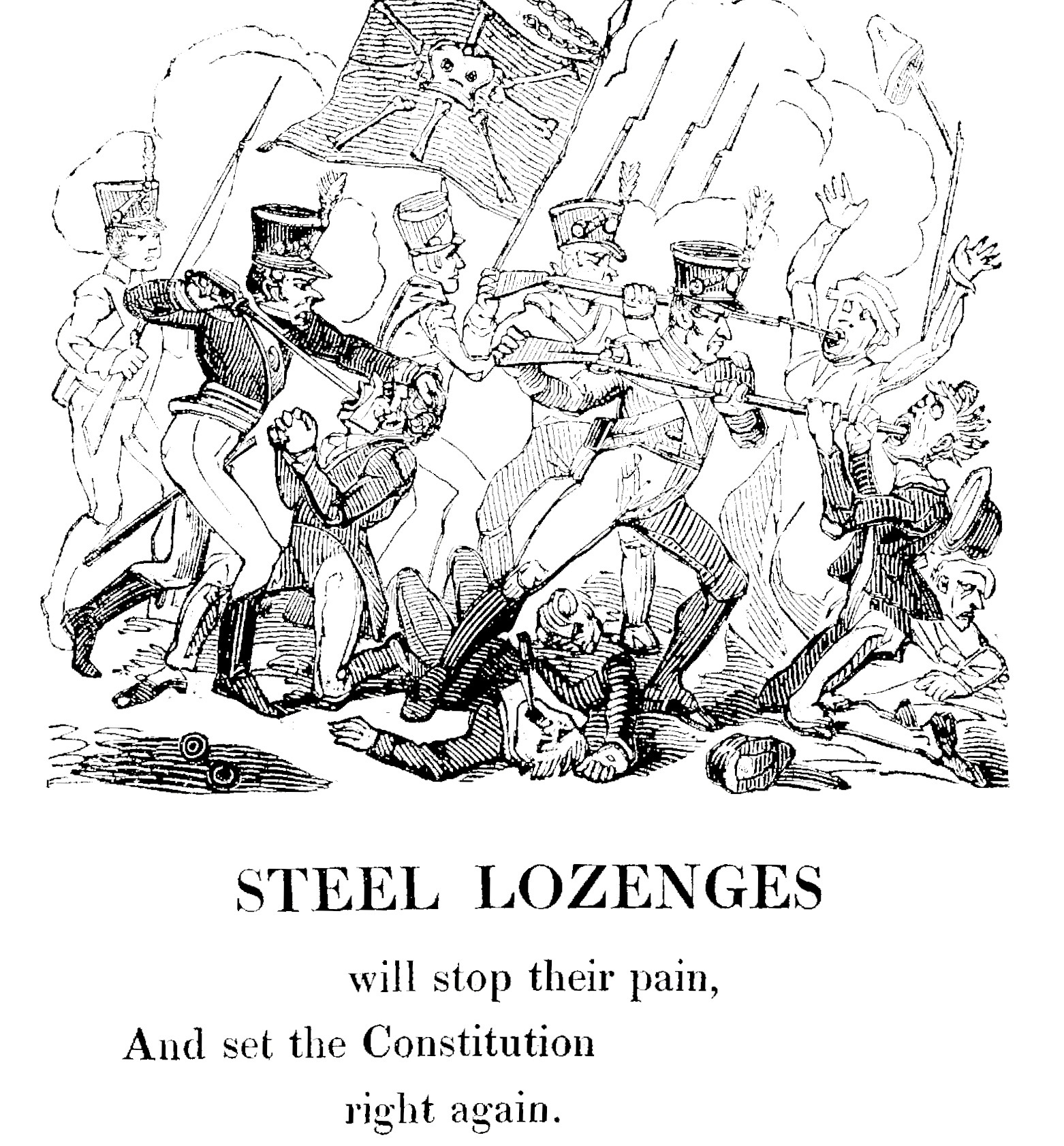 Platoon of infantry at New Cross fire rifle volleys down three streets, killing Joseph Whitworth and seriously injuring several others. Rioting continues into the night.
Robert Campbell, special constable, Ancoats, lynched and beaten to death; it is believed (probably wrongly) that he killed a child the previous day.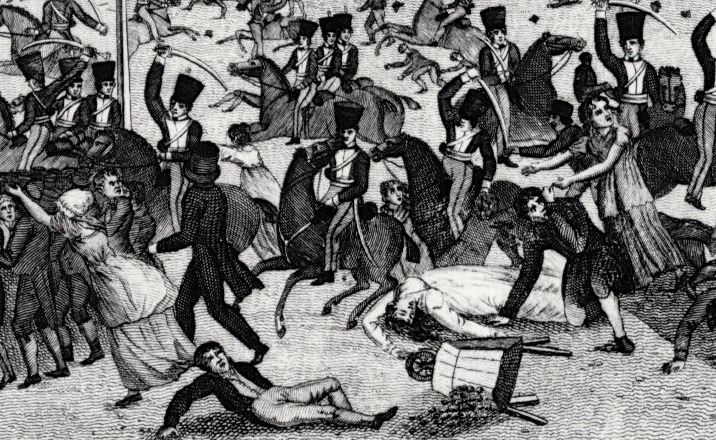 Alarm that a large crowd is advancing down Oldham Road to attack Manchester. Exchange and many shops closed and troops & cannon stationed around the town; it is a false alarm.
Rioting in Macclesfield after news of Manchester affair arrives; buildings attacked, arms seized, London mail coach delayed several hours.